CMI-2020 selections at a glance
---
Summary
We take a look at budding mathematicians who cleared the CMI entrance exam 2020.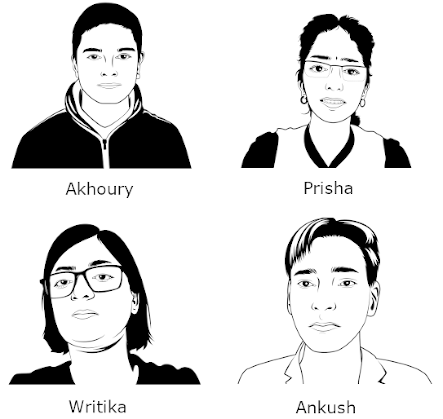 Direct Admits
The royal road to CMI goes through the olympiads. Most of the students have qualified either through math or informatics olympiad. Muhendar Raj is the only exception–he was given a direct admit based on his IChO performance. The candidates who qualify through this route usually have other good options, so only a fraction of them end up taking admission in CMI. For instance, 6 out of 32 students with direct admits have joined CMI. Roughly an equal number of them have joined ISI.

Math olympiad
The INMO awardees are invited to a month-long training camp, IMOTC in HBCSE. Those who complete the IMOTC are eligible for a scholarship of Rs 4000 per month from NBHM for the duration of their undergraduate studies. The list of participants for the INMO is also used for selecting students for EGMO and APMO, apart from IMO. The Indian contingent won 5 medals in IMO '19 held in Bath, UK. Anubhab Ghosal secured a silver medal. The list of students selected to IMOTC 2020 is here (pdf).
The subjective questions in CMI entrance exam are similar to olympiad problems, so students who reach RMO have an edge over others in the selection process.
Informatics olympiad
The Indian informatics olympiad is organized by IARCS and CMI is in charge of the selection process. Students who qualify via this route are usually good at competitive programming. A few students from CMI who currently have a high standing in Codeforces are Rajat De, Surya Prakash and Goutham R. Dhruv Saraff has achieved an impressive rating while still in high school and is somebody to look out for.
Other
ISI-Direct Admit pdf
IOITC
IMOTC stands for International Math Olympiad Training Camp.
Region-wise selections
Bangalore
Surprisingly, Bangalore has more selections than Chennai this year. We would like to highlight two students from the city who have put out some interesting educational content on the web.
Firstly, we have Vishnu Kadiri who has been active on Math Stack exchange and has answered many questions on the forum.
Then there is Naman Kumar who has a fantastic Youtube channel with many expository videos. We highly recommend that you check out his channel.

---
Chennai
Only three students from Chennai have joined CMI this year. Among the qualified students, two are from Prof.K.K. Anand's Smart Academy and one from Brilliant Pala.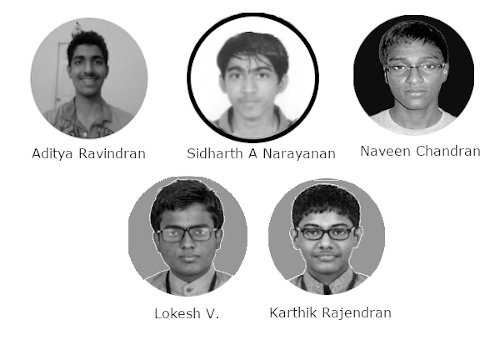 ---
Delhi

---
Kerala
Mylapore
---
West Bengal
As expected, Kolkata has the maximum number of qualified students. Eleven students from WB have joined CMI.
Durgapur
Kolkata
Maharashtra
Pune

Mumbai
Nagpur
Other places
Waiting list Apart from the candidates above, there were about eight students on the waiting list. Most likely, all the students in the waiting list had the same marks. The admission offer was not extended to any waiting candidates this year.
---